Gillian is the author of the following guidebooks: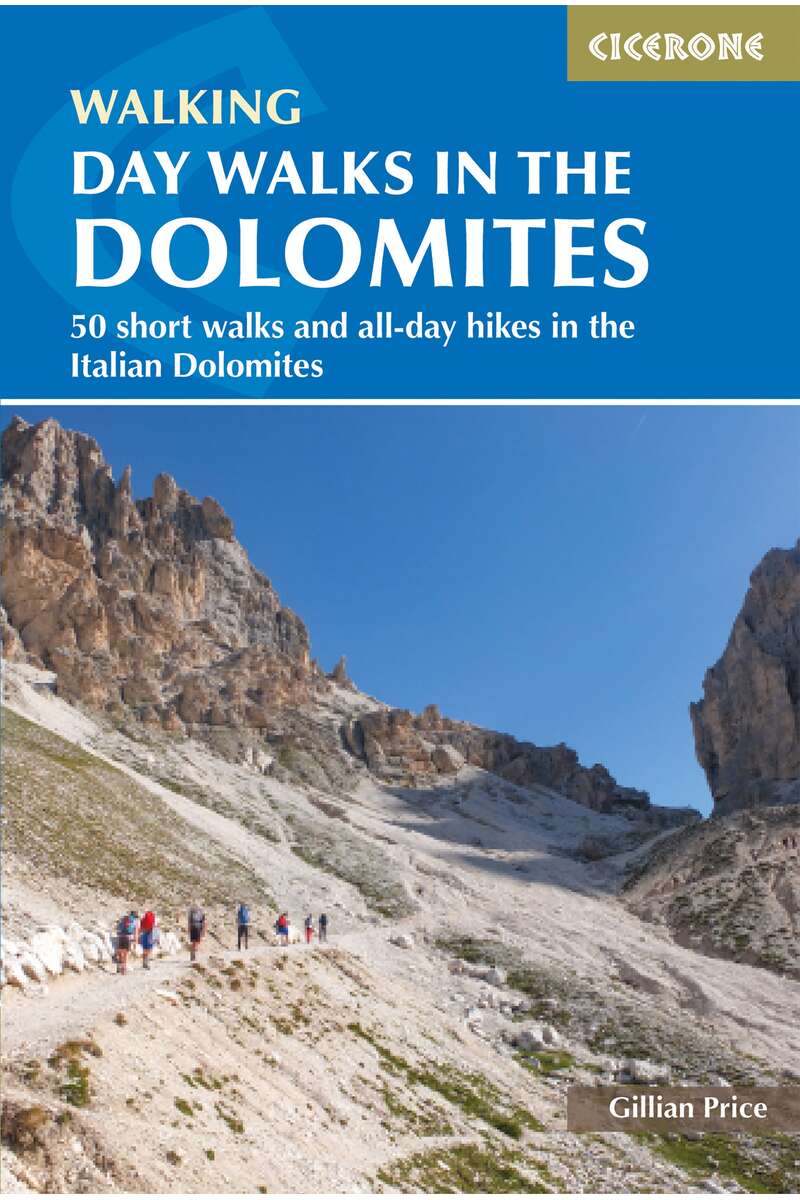 (Cicerone, 2023)
Brand new enlarged edition includes 50 superb walking routes through these UNESCO World Heritage mountains. All accessible by public transport.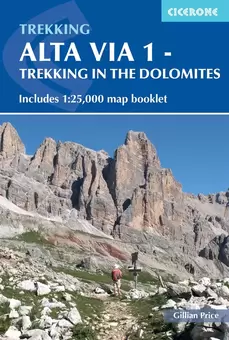 (2022, Cicerone) is the classic guide to this popular long-distance trek through the spectacular Italian Dolomites. Along with a 1:25,000 map booklet, it is crammed with all the information walkers need to enjoy the route.
with Alte Vie 3-6 in summary form (2022, Cicerone). The trek of a lifetime – in Italy's fabulous Dolomite mountains. Detailed route description with contact info, handy tips and what to expect – including food, wildlife and gorgeous alpine flowers. A 1:25,000 map booklet is included.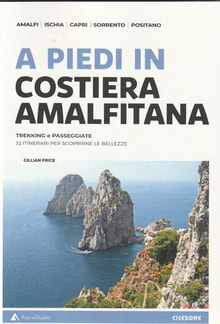 A Piedi in Costiera Amalfitana
Italian translation of Walking on the Amalfi Coast by Alpine Studio (2022)
Tour della Bernina
Italian translation of Tour of the Bernina and Alta Via Valmalenco by Alpine Studio (2022)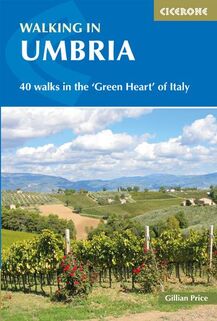 (Cicerone, 2019) This guidebook describes 40 walks Umbria, among the ancient towns of Assisi, Perugia, Orvieto and Norcia. Known as the 'green heart' of Italy, the region of Umbria is home to hills reaching up to the Apennines and Sibillini mountains, as well as ancient villages, Roman and Etruscan ruins, dense woodland and nature reserves.
(Cicerone, 4th edition, 2018).
An inspiring collection of selected walks through the legendary countryside of Tuscany. World Heritage scenery in Val D'Orcia and San Gimignano, Medici villas and Renaissance towns, medieval hamlets, Etruscan sites, and unspoilt coastline and nature parks. Masses of detailed practical info.
(Cicerone, 2019)
The essential walking guide lays bare this magical part of the Ligurian coast of Italy, recognised by UNESCO as World Heritage importance. Breathtaking coastal scenery and rugged mountain ridges are appreciated on knee-challenging paths with never-ending steps. A simply beautiful area that is justifiably well trodden. It's inspiring to see so many people out there walking.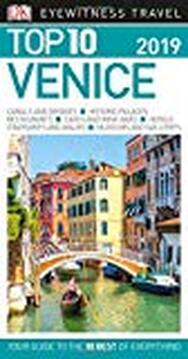 Top 10 Venice
(DK 2019 edition)
The best of everything in this divine city.
(Cicerone, 2019).
A superb selection of 30 walks that fit into a single day exploring the glorious lakes of Como and Maggiore in northern Italy. Flowered lakeside promenades, ancient villages, panoramic peaks reached on paved mule tracks and leisurely ferry trips as well as exciting cable cars.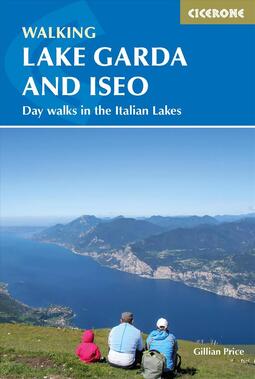 (Cicerone 2019)
A fantastic choice of 20 walks around these picturesque lakes in the north of Italy – well-known glorious Lake Garda and tiny delightful Lago d'Iseo.
Laghi di Como e Maggiore
Italian translation by Alpine Studio 2021.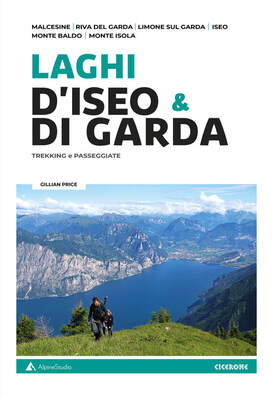 Laghi di d'Iseo e di Garda
Italian translation by Alpine Studio 2021.
A unique pocket field guidebook for identifying 230 of the most commonly found alpine flowers of the Alps. Categorised by colour for quick identification, each beautiful alpine flower has a photograph and description of its key features. Flower names are given in English, French, German, Italian and Latin, with notes on curious facts.
(Cicerone 2013)
An invitation to explore breathtaking alpine landscapes on the Italian border with Switzerland in 38 memorable walks.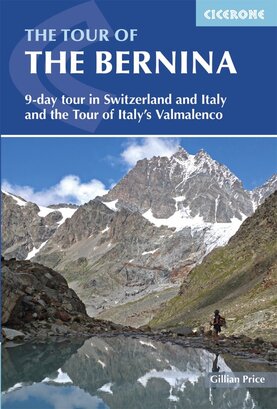 (Cicerone 2015)
A breathtaking tour on foot of the magnificent Bernina massif in the Italian and Swiss border region of the Alps.  Along the way walkers get to stay in  alpine refuges and hospitable villages. Access is possible by way of the famous red Bernina train.
(Cicerone Press 2018 with updates)
Classic guide to 25 fabulous mini treks  in Italy's spectacular UNESCO World Heritage Dolomite mountains. Everything from a stroll through woods and meadows to family routes, steep rocky zigzag passages and hands-on clambers is covered. Exciting alpine scenery, well-graded paths, excellent mountain refuges, easy access from transport hubs.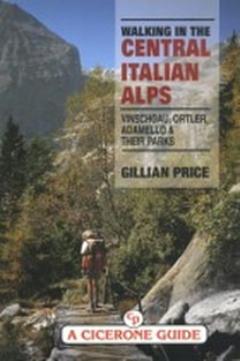 Walking in the Central Italian Alps
(Cicerone 2005, Out of print)
First English-language guidebook by a local expert to walking and trekking in the Central Italian Alps. 33 memorable walking and trekking routes ranging from half-day to full day and multi-day treks. They cover the Vinschgau, Stelvio National Park, the glaciated Ortler group and Adamello Nature Park regions between Lake Garda and the Swiss and Austrian borders.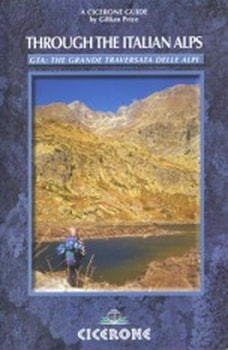 Through the Italian Alps. The GTA: Grande Traversata delle Alpi
(Cicerone 2005).
Guidebook to the Grande Traversata delle Alpi (the GTA) taking walkers across the western Italian Alps in a spectacular and immensely rewarding 47-day long-distance trek. The GTA traverses the Ligurian, Maritime, Cottian, Graian and Pennine Alps, heading northwards to a brilliant conclusion near the base of Monte Rosa.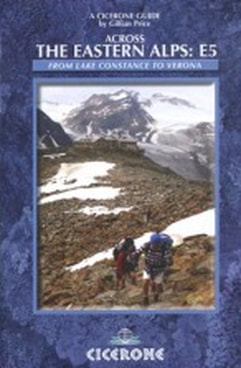 Across the Eastern Alps: E5. From Lake Constance to Verona.
(Cicerone 2007).
From Lake Constance in Germany, this guidebook describes walking the E5 trek that runs 600km through a remarkable kaleidoscope of landscapes and culture in Switzerland, Austria and Italy, to its destination at Verona. It traverses the Allgauer, Lechtaler and Ötztaler Alps. There is a good network of alpine refuges and guesthouses along the route.
(Cicerone 2009)
An inspirational guidebook to walking and trekking in Italy's Sibillini National Park includes the GAS, Grande Anello dei Sibillini, 8-day trek. Easily reached from the airports on the Adriatic coast and from Rome, the Monti Sibillini belong to the Appenine chain that straddles the Marche and Umbria.